EXCLUSIVE DRUMSTICK BAGS FOR YOUR PERFECT BEAT!
The bag
We offer unique handmade drumstick bags made of natural materials like genuine leather and 100% cotton-canvas. Every single bag is a unique piece and your personal friend & "Buddy".
We love things that we can use for many years and do value durability.


Stylish. Casual. Timeless.
PAOPAO stands for functionality and attractive design.
PAOPAO "Buddy" offers a total of six pockets for all of your drumsticks. Also a pocket for your cell phone, pencils and drumbeater as well as enough space for additional equipment. On the back you'll find a leather pocket which provides space for a notepad, music sheets or similar stuff.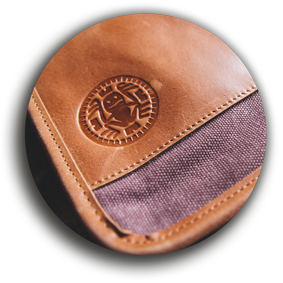 noble, supple
genuine leather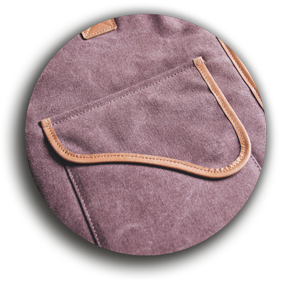 useful pockets
with magnetic closures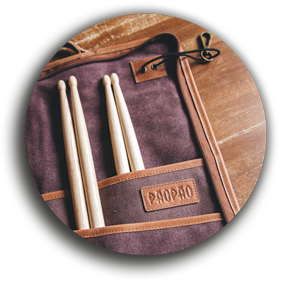 a total of six pockets
for drumsticks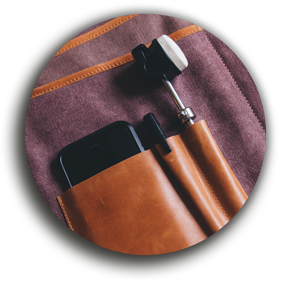 Leather case for smartphone,
drumbeater and pens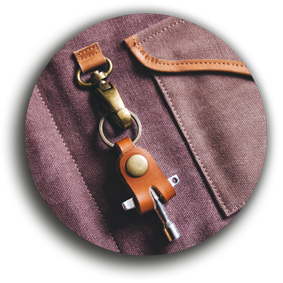 snap link
for drumkey
high quality carrying handle
of leather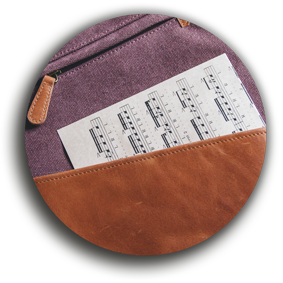 back leather compartment
for notepad or sheet music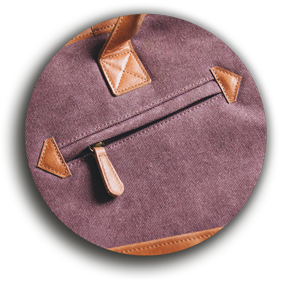 Zippered compartment
for spare parts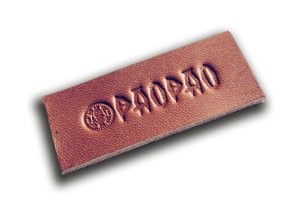 +++ BY BUYING ONE "BUDDY" YOU'LL GET SOME BASSDRUM HOOP PROTECTOR FOR FREE! +++
GET YOUR OWN DRUMMER "BUDDY" NOW!
special introduction price just for you!
You play TOO GOOD FOR BAD DESIGN!
Adam Marko - Special Providence
Fabian Fuess - Emil Bulls
Mike Terrana - Avalanch, Vision Devision
Bertram Engel - Udo Lindenberg, Peter Maffay
Wolfgang Haffner - Wolfgang Haffner Band
PAOPAO IS AS INDIVIDUAL AS YOUR DRUMSET
PAOPAO Story
We love drums and would like to raise awareness for the rich history of drumming through PAOPAO. The drum is one of the oldest musical instruments of the world – if not the oldest of all instruments. There is hardly any civilisation that has not embraced drumming as a form of cultural or spiritual expression. Drums have always had a huge importance for people all over the planet, especially since the sound of the drums resembles the maternal heart beat – which is the first sound any human being gets to hear. One of the oldest civilisations in the world is the Indian. In this culture drums have been used for rituals, for celebrating and dancing, for mourning and healing as well as to get in touch with the divine within each individual. The drum beats were the horse for flying through the spiritual worlds of the shaman.
As soon as we hear a drum we are able to feel something moving deep inside of us. That is the eternal magic and the power of drums.
The name PAOPAO has its origin in the old Hawaiian culture and means being one with the world. Our logo illustrates the idea that playing drums involves all limbs of the body and helps establish a rhythm of harmony between body, mind and soul. Playing the drums creates a source of energy and at the same time offers us a way to infuse our own lives with the power of mother earth. Our drumstick bag "Buddy" is designed to embody this story. Buddy holds all of your tools while reflecting your own unique style of playing drums. The PAOPAO stick bag is an expression of individual personality.
You'll gonna pay by ...




Worldwide shipping by